Looking for a new sign for your business? Unsure where to start? Well, we've got you covered with a breakdown of one of the most popular business sign options on the market: channel lettering.
Your business sign is one of the most important representations of your brand. And with channel lettering, you'll make a bold statement that can outshine the competition.
If you're considering this eye-catching sign option, read on for everything you need to know about channel lettering in Cincinnati.
What Is Channel Lettering?
Channel letter is a type of signage that features 3D letters or graphics that can be illuminated for added effect. This style is often used for supermarkets, retail stores, medical offices, restaurants, and more.
These signs are usually built using plastic and metal materials. This makes them very durable and long lasting, and this style of sign can be made into different shapes and fonts. They also come in a wide range of colors and can be illuminated using a separate lighting source.
Watch Your Business Glow
One of the main reasons many are drawn to channel lettering is the elegant glow it can give your storefront. These signs are easy to spot on the roadways, especially in dim lighting. For this reason, these signs can be a great advertising asset for your brand.
Today, nearly all internally illuminated signs use LED lighting. This is a very cost-effective alternative to neon lighting or other alternatives, and it can create a beautiful and eye-catching glow. When choosing a lighting source for your sign, investing in high quality LED lights can ensure that your sign maintains a vibrant glow.
Different Types of Channel Letters and Lighting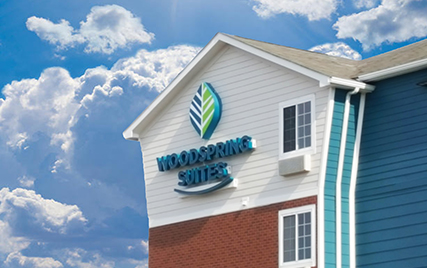 Face Lit Channel Letters
Also called front lit channel letters, this is the standard and most common version of channel lettering. Signs with this design will typically feature an acrylic sheet face, aluminum returns, trim cap, and an aluminum back. The front, or face, of these signs is then illuminated with LED lighting. Examples of this type of channel lit signs in Cincinnati include most Subway and Starbucks signs.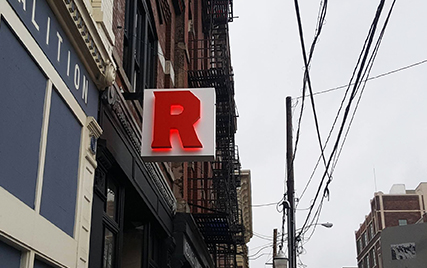 Reverse Lit Channel Letters
Also called halo lit channel letters, these types of signs utilize backlighting in order to create a halo effect around the sign. These types of channel letters usually feature a metal face (rather than an acrylic one), aluminum returns, and transparent backs. This allows the inner lighting to shine backward from the face of the letters, creating an elegant illuminated outline for the sign.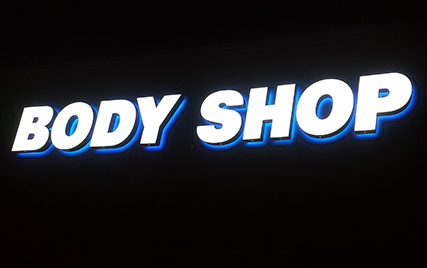 Combination Face and Back Lit Channel Lettering
For those who want their sign to really pop, investing in a sign with combination channel lighting may be for you. This type of sign usually features an acrylic face and clear back, allowing you to illuminate the face of your sign with one color, and contrast it against a halo backlighting in a different color. For example, you may have a blue illuminated sign with red halo backlighting.
Design and Installation Services for Channel Lettering in Cincinnati
Many people dream of mounting a brand-new sign on their brick and mortar and watching it glow—and with channel lettering, you can do just that.
At Atlantic Sign Company, we pride ourselves on being a top supplier of premium channel lettering in Cincinnati. Each channel lettering project we design is a custom project that takes into account your business's specific needs. We can help you create a custom design that matches the branding of your business while using only top-quality materials that are fade-resistant, durable, and energy efficient.
If you still have questions about channel lettering, or if you're ready to start a project today, contact us for a quote!