How Your Business Can Benefit From Wholesale Channel Letters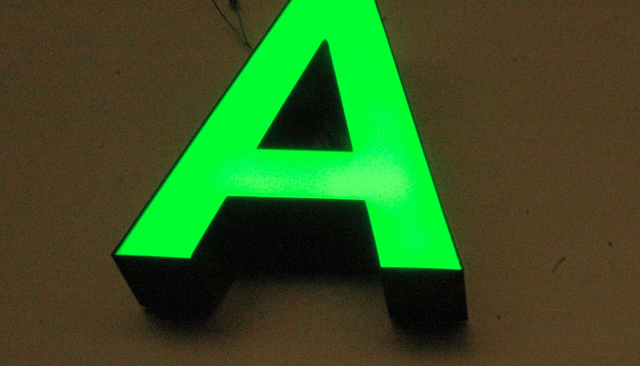 When you see a channel letters in front of a coffee shop, grocery store, or any other business, they are representative of the style that people prefer today. They are easy to read, come in many different colors, and you should be able to find businesses in your area that will create these for you. If you haven't found these before, there are businesses that are likely providing hundreds of different signs every month for companies in your city. You simply have to find, compare, and ultimately place an order with a business that will do this for you. To take advantage of wholesale channel letters that are currently available from local providers, this is how you can get them out the lowest possible price.
How To Find These Businesses
If you want to locate these businesses, all you have to do is search in the local phone directory. You will see several that are going to make channel letter signs, and you can give them a call to get a quote. Once you have estimates back from each one of them, you can decide on which one to use. Some of them are going to be very inexpensive. However, it is the quality of the sign, and the way they are built, that you should spend a little bit of time researching.
What Type Of A Channel Letter Sign Should You Get?
These types of signs need to be very specifically made. First of all, all of the lettering is going to be very wide. This is what makes it easy to see. Second, they are going to have either LED lights inside, or they might be neon, allowing them to be illuminated one the sun goes down. Finally, they are going to be activated inside by a light switch which will require some type of electrical outlet to which they will be plugged in. They are typically all connected together in series, so that when one is plugged in, they all light up, similar to Christmas lights that you buy every year.
Will It Take Very Long To Design And Create Yours?
In most cases, it's not going to take very long at all to make these. If you haven't been able to find a company to help you, you just need to do the research on the web. Look for reviews of the different businesses that produce these. Some of them are going to be very inexpensive. You will know this until you get your estimates back. You may also want to consider looking at examples on their website for other companies that they have provided the service for. It just depends on what type of sign you need, how large it is going to be, and whether you are going to use stock letters or ones that they will have to create for you.
Is This Really Going To Help You Improve Your Business?
It will definitely help your business in a couple different ways. First of all, you are going to save a lot of money in advertising. If you are close to a Main Street, or perhaps a freeway, this is going to bring more people into see you. You may also consider investing in what is called a pole sign. These can be placed on telephone poles or similar poles that are right by the street. This is the first way that they will know that you are there and they will follow this up by coming to your location. Since you will have the same exact sign, they will know that they have found your business. It's a great way to generate instant traffic from people that are just driving on the road.
How To Ensure That You Have Chosen The Right Company
You can ensure that you are going to start working with the right company by doing a little research on the business. You may want to check the Better Business Bureau, or similar websites, that can indicate whether or not they are reputable. Finally you need to work with a company that also produces reviews from actual customers. This information comes directly from people that I've use these companies, as well as businesses that are also utilizing the power of channel letter signs. For quality business sign, do check out the website https://atlanticsigncompany.com/cincinnati-channel-letter-signs/.
There are so many benefits to getting the signs. You need to make sure that you get one that is wholesale. You can do this by either finding a company that has low prices like that, or you could simply use a business that's going to install them for you. They will likely receive the wholesale price because they are a contractor for this particular type of installation. That's why getting estimates from contractors that do this may also be beneficial in helping you to save money. This could be one of the best investments that you make once you have a channel letter sign.
If you are keen to know how to build channel letters , read our next article.